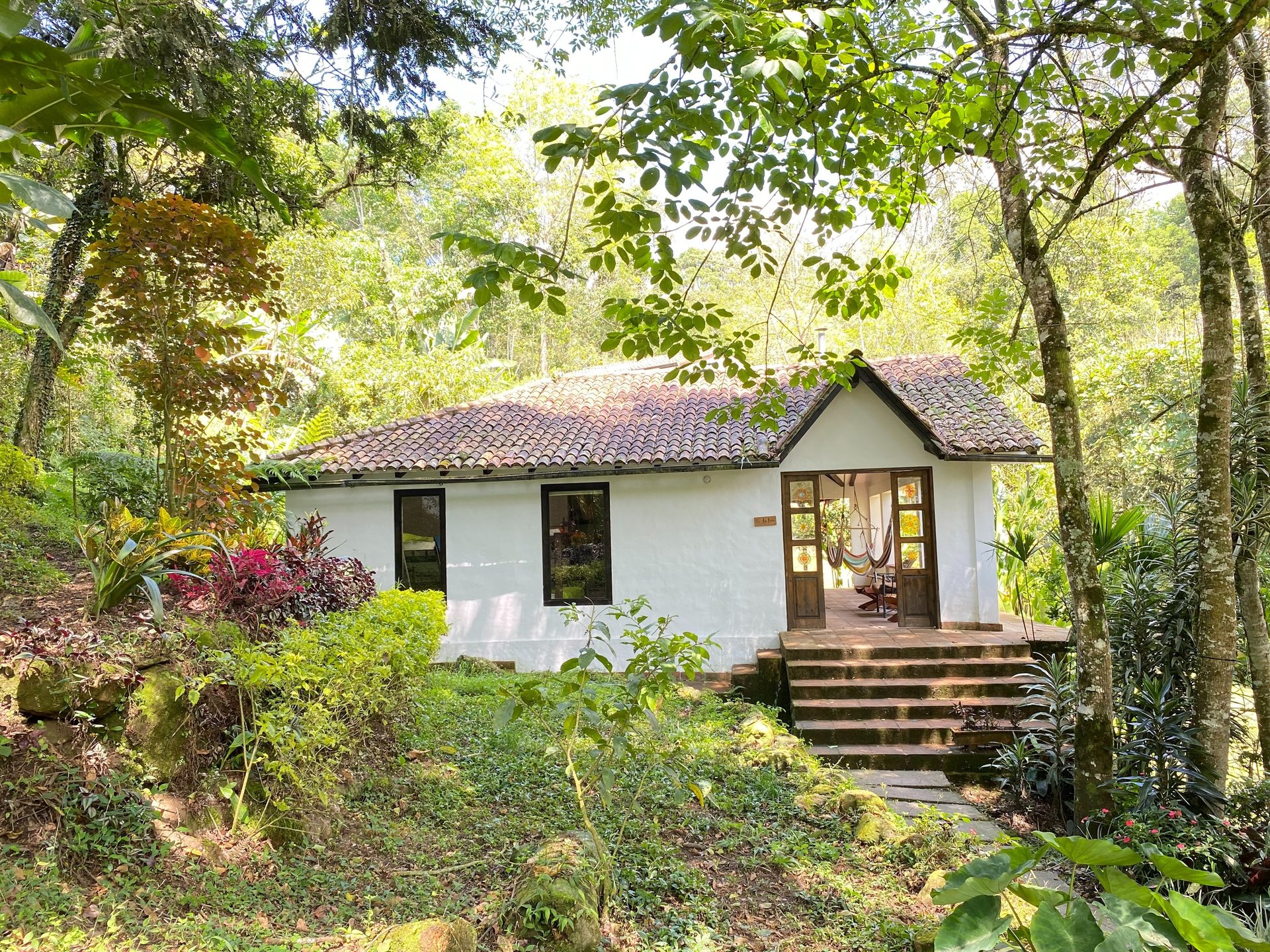 Disconnect from the city and connect with nature in our rest cabins.
A magical place where our guests feel at home, because they are not just guests, for us they are "Amiguéspedes"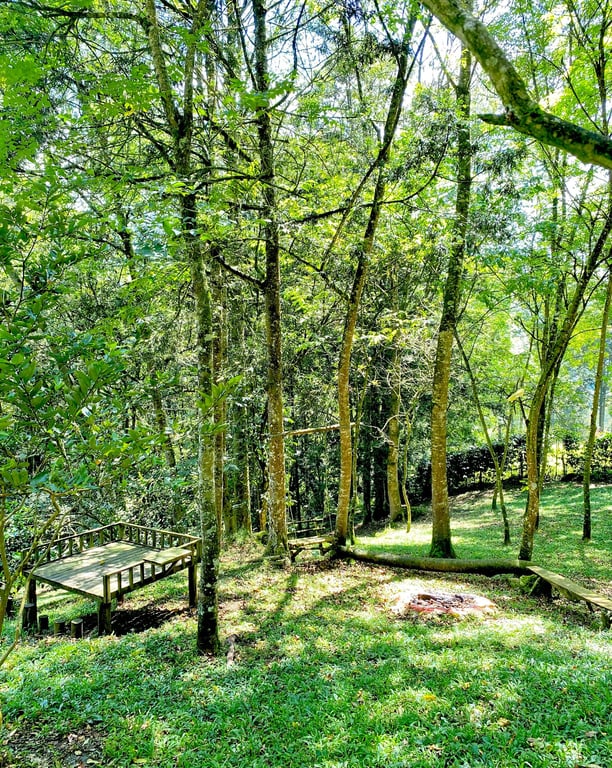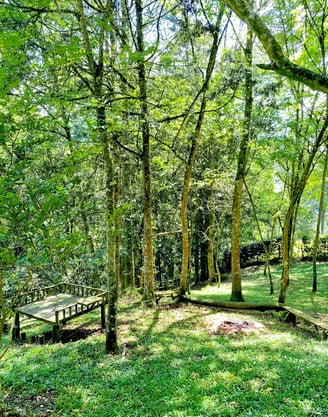 The forest that surrounds Hostal La Lunaja is a natural treasure that invites you to immerse yourself in the beauty and tranquility of nature.
Walking along the trails, you can see different species of trees, plants and animals that coexist in perfect harmony.
The aroma of humid earth and the melodies of the birds create an atmosphere of serenity and total disconnection from the hectic life of the city.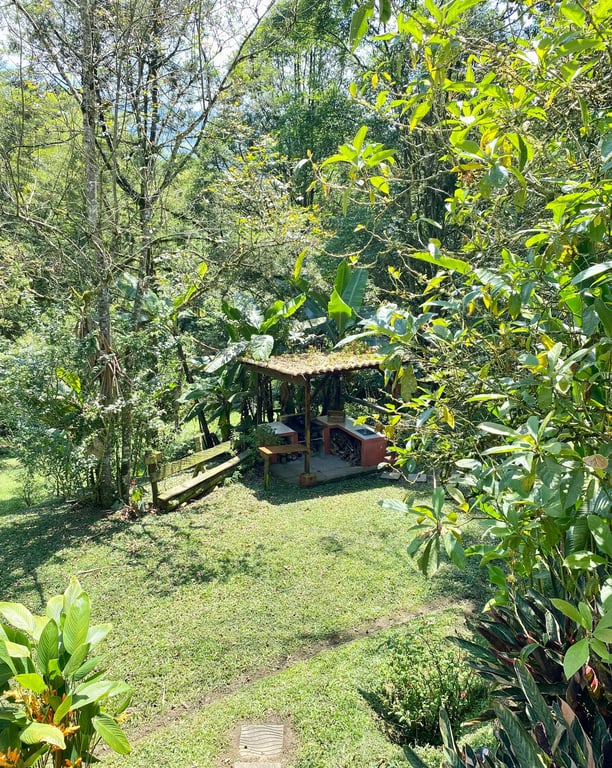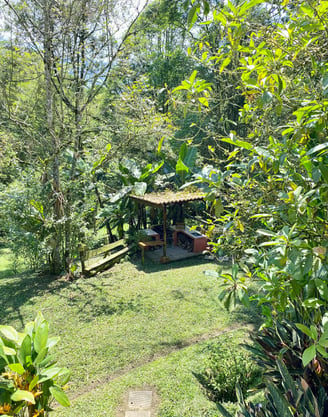 The barbecue area of ​​Hostal La Lunaja is the ideal place to enjoy a meal in the open air surrounded by nature. Equipped with a grill, inn and bar, this area is perfect for sharing pleasant moments with family or friends.
In addition, it is located in an environment surrounded by trees and gardens, which makes it very cozy and perfect for relaxing.
The sound of birds and the smell of firewood and roast meat are details that make the experience of cooking in this area unforgettable. Without a doubt, the barbecue area is one of our guests' favorite places at Hostal La Lunaja.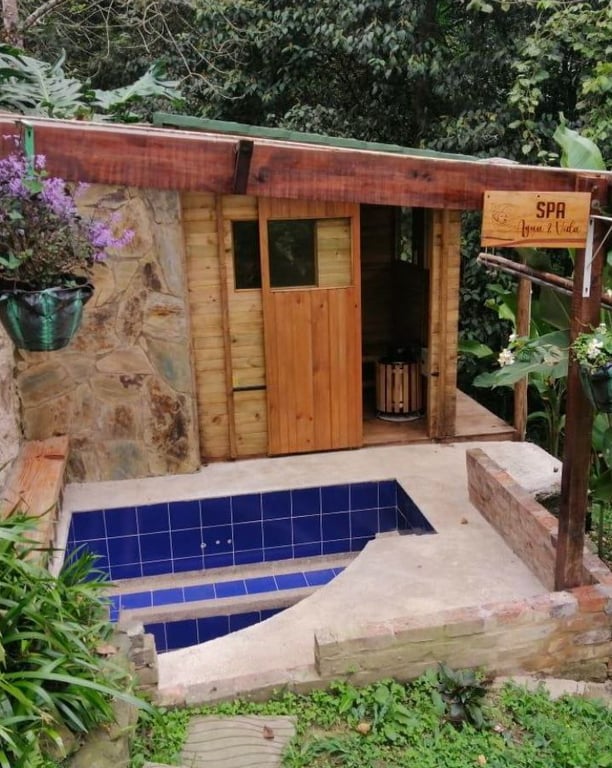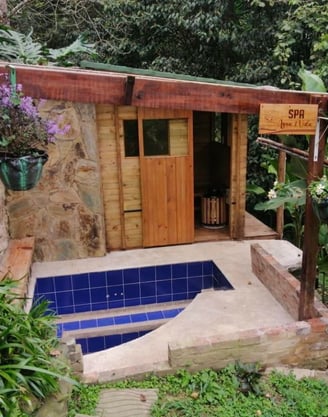 An ideal place to enjoy with friends and family. A space to taste good wines and a cheese board, to relax, disconnect and recharge.
Sauna: With capacity for up to 4 people, an ideal space to eliminate toxins from the body
Jacuzzi: With capacity for up to 6 people, an ideal space to relax with a good glass of wine or a good beer.
Welcome to Hostal La Lunaja!
If you are looking for a unique experience in contact with nature, you have come to the right place! We recommend you register to receive personalized attention about our services and to be able to help you in everything you need to make your stay unforgettable. Our customer service team is available to answer all your questions and help you with everything you need beforehand.