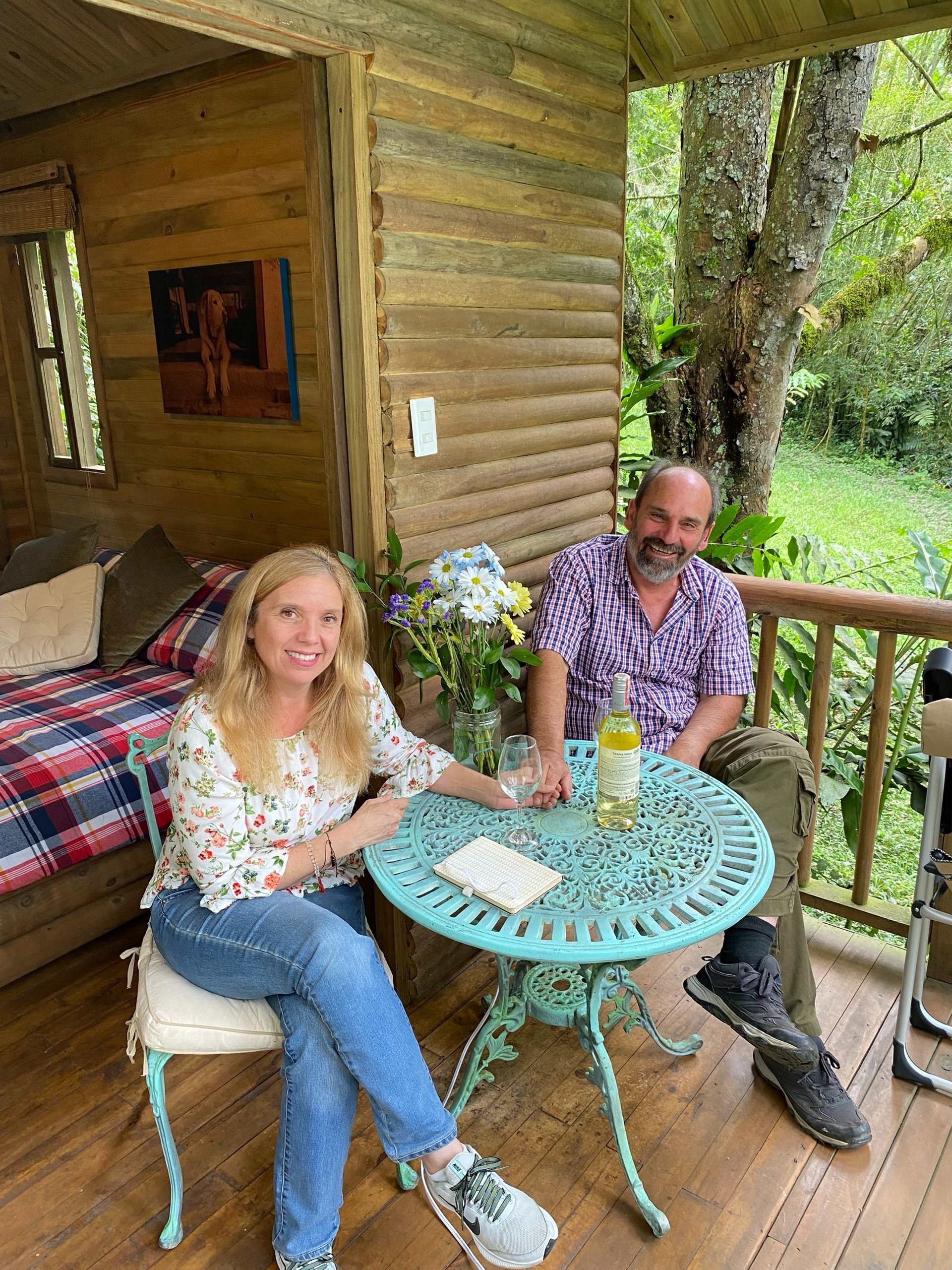 More than a decade ago Armando and Johanna, together with their pet Luna, decided to make their dream of living in a little piece of heaven come true, where they could enjoy nature and enjoy a lot of peace and tranquility.
With a couple of smiles and Luna, her pet, they began their search. They began to visit several small towns near Bogotá and after visiting several places they managed to find a spectacular place that they described as a paradise…….
In the Gualivá region, about 60 minutes from Bogotá, they arrived at a small and charming town called "San Francisco de Sales". In the village of San Miguel, 10 minutes from town, they found a plot with beautiful landscapes, surrounded by a small stream and a beautiful forest inhabited by squirrels, butterflies, and a wide variety of birds.
Every time they visited their plot, Johanna, Armando and their niece Salomé planted seeds from which not only new trees were born, but also more happiness. Luna became the explorer of the group, running through the forest and discovering new corners that filled their owners with joy. Over time the family grew in legs, and new dogs joined the pack.
After Luna's departure in 2020, Johanna and Armando decided to open the doors of their paradise, to share it with other people who want to enjoy nature, disconnect from the hectic life of the city, and rest. This is how Hostal La Lunaja was born, in honor of the light that shone for so long in their hearts: La Luna de Johanna and Armando.
Hostal la Lunaja is a magical place, where Armando and Johanna receive their guests with open arms and with the desire and purpose of making them feel at home.
Together with their four-legged friends, Armando and Johanna, they wait for their guests so that they can enjoy the comfortable cabins of Lunaja, the SPA area, nightly bonfires, walks along the sidewalk, walks to the river, and yoga and relaxation practices led by Johanna.
Come visit us and become our Amiguest! Because at Lunaja, more than guests, we receive new friends, wishing that your stay is unforgettable and that you take with you a little piece of the paradise that Luna inhabited.
¡Follow us and share your experiences with us! We are looking forward to seeing your comments and sharing with you unforgettable moments at Hostal La Lunaja!
¡Welcome to Hostal La Lunaja!
If you are looking for a unique experience in contact with nature, you have come to the right place! We recommend you register to receive personalized attention about our services and to be able to help you in everything you need to make your stay unforgettable. Our customer service team is available to answer all your questions and help you with everything you need beforehand.