 Welcome to the Moon!
Our cabin for groups offers you everything you need to enjoy an unforgettable stay surrounded by nature and with all the comforts you need.
With a total capacity of up to 12 people, La Luna has two spacious rooms, each with its own private bathroom, perfect to accommodate large or small groups.
In addition, our fully equipped kitchen will allow you to prepare delicious meals to share in the spacious social area, where you can relax and enjoy the panoramic view while you connect to the internet or watch your favorite TV show.
And if you are a barbecue lover, you are in luck! La Luna also has a Barbecue area where you can prepare delicious dishes to enjoy with your loved ones.
We are waiting for you at La Luna so that you can live an unforgettable experience with your loved ones!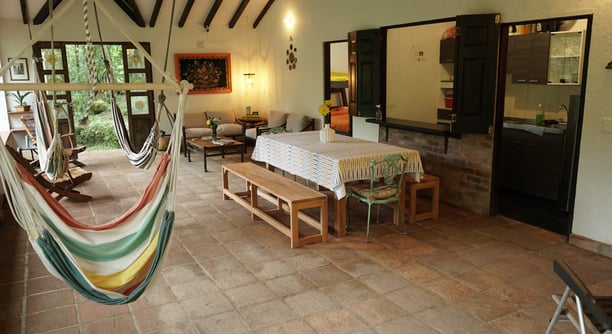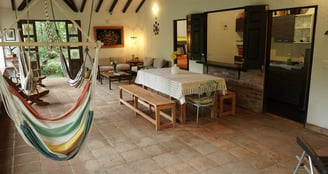 It is a spacious and versatile space, designed to offer maximum comfort and convenience to our guests.
It has large windows to enjoy the natural landscapes that surround the cabin.
It has a television area to enjoy your favorite programs. In this space you can also enjoy comfortable hammocks to relax and a cozy room to share good conversations with your family or friends.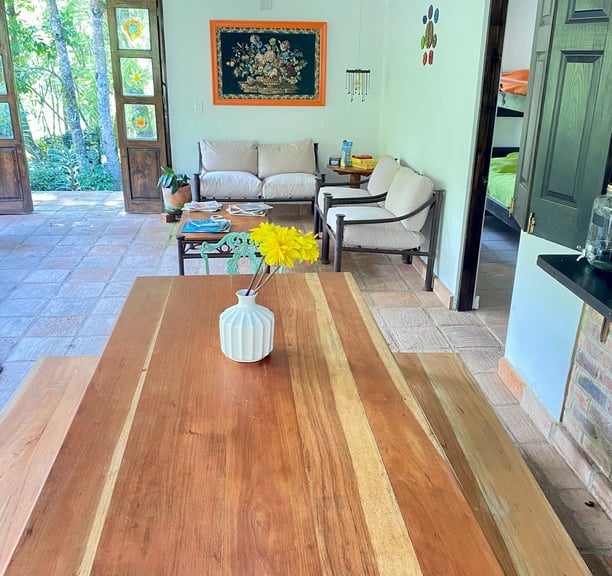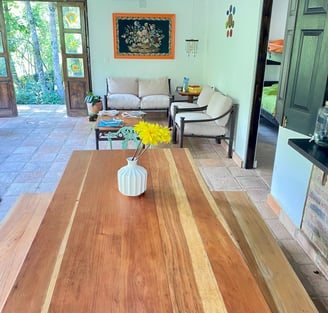 An ideal space to meet with family and friends to share good times, such as a delicious meal, a conversation about the day's plans and in this way recover those moments of family dialogue.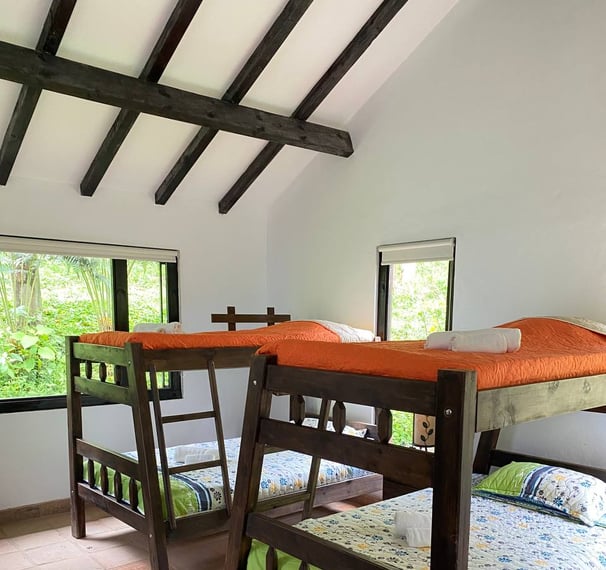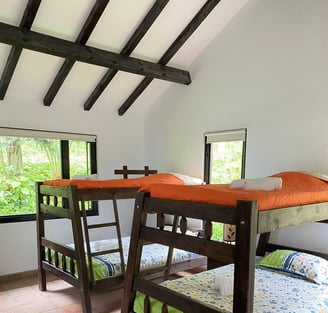 Two comfortable rooms each with its private bathroom and with capacity for 4 to 6 people.
Each room has two cabins equipped with linen, blankets and comfortable pillows for a cozy stay and to make you feel at home.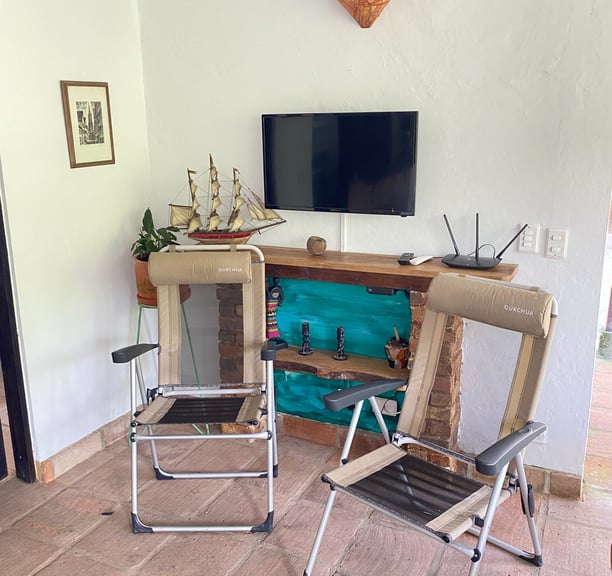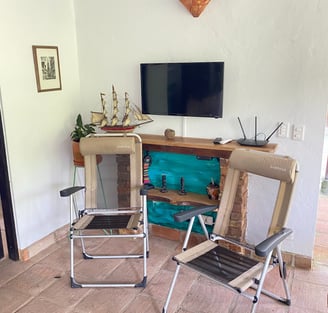 A space to enjoy a good football game or a good movie with your family or friends or also to sit down and listen to music.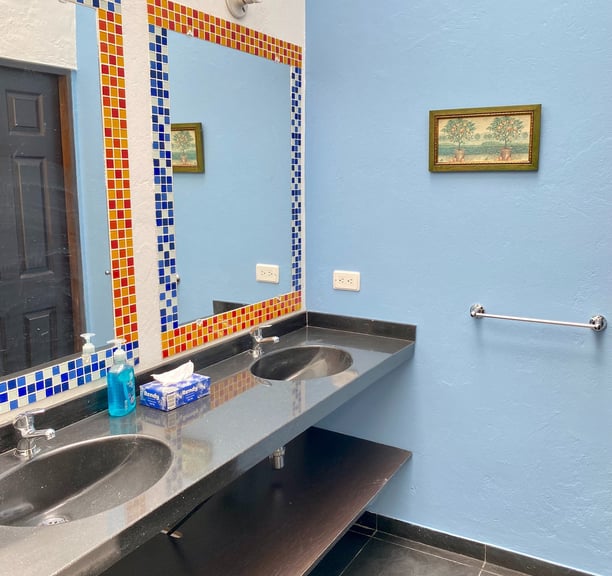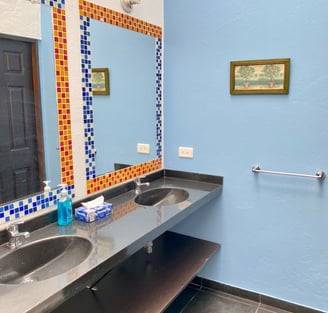 Each of the rooms in the cabin has its private bathroom, equipped with everything necessary so that the people who share the room can feel comfortable.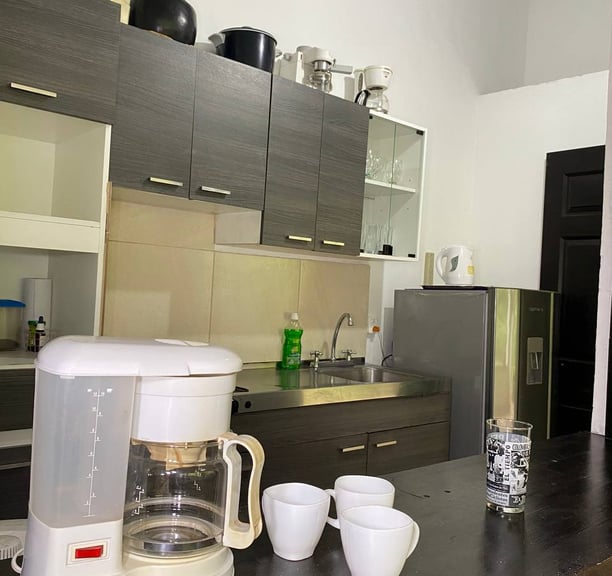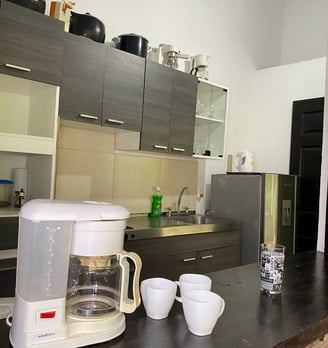 A modern and functional space that has all the necessary elements so that you can prepare your meals during your stay. Equipped with a fridge, gas stove and the necessary kitchen utensils to satisfy your culinary needs and those of your family and friends.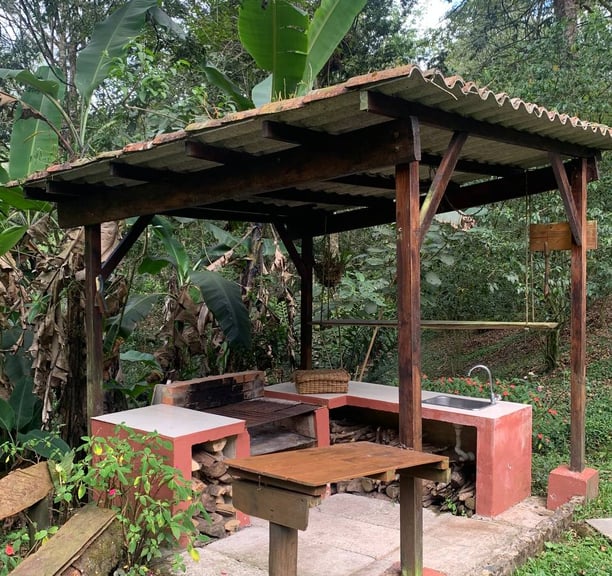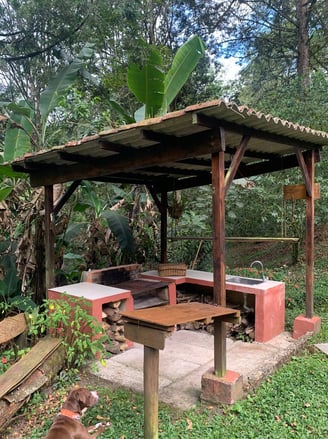 Are you looking for a place to enjoy a delicious meal outdoors surrounded by nature?
The barbecue area in La Lunaja is the perfect place for a good barbecue, or paella, and for you to prepare and enjoy your favorite meals with your family and friends in the middle of nature and with that delicious flavor of firewood.
The barbecue area has a counter, bar and grill.
Come and live this ecological and healthy experience!
We are waiting for your contact! At Hostal La Lunaja we love receiving our guests with the best care and making them feel at home. If you have any questions about our services and costs, write to us.
¡Welcome to Hostal La Lunaja!
If you are looking for a unique experience in contact with nature, you have come to the right place! We recommend you register to receive personalized attention about our services and to be able to help you in everything you need to make your stay unforgettable. Our customer service team is available to answer all your questions and help you with everything you need beforehand.